Bond Dance Hall Explosion
The Dance Hall Explosion
"Death-Dealing Blast Still Unexplained"

On a rainy night in April, 1928, it was Friday the 13th in the small town of West Plains, Missouri. Around fifty young people were attending a dance in the Bond Dance Hall, located on the second floor of a brick building on East Main Street. Directly below the dance hall was a garage, used by the Wiser Motor Co. to store used cars.

The dance band usually took a break at eleven o'clock – on this night, they decided to play one more tune before intermission called, "At Sundown". They never finished the song. As the band played, and as the dancers swayed to what would be the last dance for most of them, something happened in the Wiser garage under the dance hall. Exactly what happened has never been determined. But at around 11:05 PM a terrific explosion burst from the garage. In minutes, thirty-seven people were dead—most of them burned beyond recognition, and at least twenty-three more were injured. Three brick buildings were reduced to rubble, and windows were broken out all over Court Square.

In many ways, both obvious and subtle, both known and unknown, this catastrophic explosion rewrote the history of the town of West Plains. It is hard to imagine the shock and grief in this small town over the sudden loss of so many promising young people. It was a hard, stunning blow to the whole town. It was the only time that West Plains made the front pages of every major newspaper in the country on the following morning of April 4, 1928. When people visited town or happened to come through, they would ask where the dance hall was located.

Since most of the victims of the explosion were burned beyond any hope of recognition, a coroner's jury was formed and given the job of trying to reconstruct who was present at the dance and at the time of the explosion, and try to determine what caused the explosion. After hearing testimony for four days, they filed a final report of "cause unknown", and to this day, fifty years later, the official cause of the explosion is still unknown.

Naturally, such a catastrophe had affected so many lives that many theories were advanced to explain the explosion but none of these theories have ever been proven conclusively. The most talked about and common theory was that gasoline stored in the garage below caused it. Since it happened over fifty years ago, it is almost impossible to separate truth from myth, and to distinguish between unsubstantiated gossip and documented facts.

The Identified Deceased:

Mary Katherine "Kitty" McFarland – thirty-one, proprietor or McFarland Undertaking Company, widow of Ray McFarland, mother of twelve-year-old Jack.
Robert G. Martin – fifty-four, Ford dealer, Masonic leader, West Plains, husband of Soula Gaines Martin, cosponsor of the dance.
Mrs. R.G. Martin – head of McFarland Undertaking Co.
Elbert White – nineteen, a singer, at the Presbyterian Church in Doniphan, member of the National Guard, died one week after explosion, son of Mrs. E.N. White of Doniphan.
Paul Evans, Jr. – twenty-three, single, University of Missouri graduate, dairy farmer, son of Dr. Paul Evans (state horticulturist), West Plains.
Charles Fisher – twenty, single, student at Kirksville Teachers College, only son of Mr. and Mrs. A.P. Fisher of Ava, Mo.
Major Bob Mullins – thirty-four, overseas veteran of World War I, officer in 140th NGM, commission and storage man.
J.W. Wiser – fortysix, West Plains, owner of Wiser Motors Company, husband of Carla Wiser.
John Bates – twenty, single, studied civil engineering, at the University of Arkansas in Fayetteville, son of Reverend J.F.E. Bates, Methodist minister, West Plains.
Naomi Reeves Mullins – nineteen, pregnant wife of Carl Mullins.
Charles Merk – seventeen, high school student, son of Arnold Merk, contractor, West Plains.
Jullius C. Jeffrey – single, Mammoth Spring, Ak.
Carl Jackson – nineteen, single, high school senior, Mtn. Grove, artistically gifted, buried in double funeral with friend Charles Fisher.
Soula "Dimple" Martin – twenty-one, daughter of Mr. and Mrs. R.G. Martin, crushed by the piano she had been playing.
Lev Reed – twenty-six, head of legal department of Reed-Harlin Grocer Company, owned by his father John R. Reed.
Hazel Slusser – twenty-three, single schoolteacher from Willow Springs, daughter of H.T. Slusser, retired newspaper editor.
Ben Jolly – sixty-eight, painter and employee of McFarland Undertaking Company.
Clinton Clemmons – twenty-three, single, worked at Davis Grocery, son of Mr. and Mrs. T.D. Clemmons, secondhand dealers, West Plains.
Mabel Daum Riley – twenty-five, wife of Esco Riley, Blythesville, Ak.

The Unidentified Deceased:

Miss Mary Adair – seventeen, single, daughter of Mr. and Mrs. Charles H. Adair, West Plains.
Miss Frances Drago – twenty-two, single, manager of Western Union, daughter of Mr. and Mrs. Charles Drago.
Susan Rogers – nineteen, wife of Wallace Rogers, Emporia, Kansas, mother of one-year-old, daughter Patricia, daughter of Mr. and Mrs. C.H. Drago, West Plains.
Robert Murphy – thirty, Springfield, owner of Murphy Tire Company, son of Mr. and Mrs. Steve Murphy, husband of Nellie Murphy.
Nellie Murphy – twenty-four, wife of Robert Murphy. Daughter Mr. and Mrs. Pleas "Dutch" James, West Plains.
Miss Ruth Fisher – eighteen, single, daughter of Mr. and Mrs. Fred E. Fisher, West Plains. Ruth was attending her first public dance.
Marvin Hill – nineteen, member of National Guard, son of Mr. and Mrs. Ed Hill, West Plains.
Evelyn Conkin – twenty, single, daughter of Mr. and Mrs. Houston Conkin of Kansas City, sweetheart of Mo Ashley, cousin of Lev Reed, niece of Mayor Jim Harlin.
Esco Riley – twenty-seven, head of sales at Allen Grocery, son of Mr. and Mrs. E.L. Riley of West Plains, husband of Mabel Daum Riley.
Newton Riley – twenty, single, member of the National Guard, worked at Allen Grocery, son of Mr. and Mrs. E.L. Riley of West Plains.
Miss Icy Risner – twenty-three, single, elementary school teacher in Thayer, Mo, daughter of J. Willard Risner of Thayer, Mo.
Boyd Garner – twenty-one, Mammoth Spring, Ark.
Carson McLelland – twenty-five, single, state highway department employee, son of Mr. and Mrs. Wellington McLelland, Chapin, Mo.
Chester Holstein – twenty-two, son of J.F. Holstein, Ava, Mo. Chester was playing the saxophone at the time of the explosion.
Miss Beatrice Barker – seventeen, single, daughter of Mr. and Mrs. I.B. Barker of Mtn. Grove.
Miss Juanita Laws – twenty-seven, single, Kansas City, Mo, visiting her parents in Cabool.
Miss Ruby Hodkinson – twenty-two, Kansas City, married to Clifford Hodkinson, mother of a three-year-old son, visiting her cousin in Cabool, Mo.
James Loven – twenty-two, single, Mammoth Spring, Ark.
Hugh Sams – nineteen, member of National Guard, son of Mr. and Mrs. Sid J. Sams, West Plains.

The Injured:

H.C. (Lum) Allen – grocery merchant; severe burns on face, hands, and back; leg crushed from ankle to knee.
Dail Allen – son of H.C. Allen, musician; internal injuries; broken collarbone; severe cuts and bruises on back.
Garrett McBride – of McBride Drug Co.
Mrs. Garnett McBride – wife of Garrett McBride, three fractured vertebrae; ankle fracture.
Carl Mullins – son of local produce dealer, musician; eye and hip injury; fractured ribs.
Boyd Gray – from Moody, Mo, brother of Mrs. Fitchett; sprained ankle; burns on face and hands.
Mo Ashley – son of J.D. Ashley, local wholesale grocery dealer; burns, cuts, and bruises.
William Fitchett – West Plains Glass Company; severe hip injury.
Mrs. William Fitchett – hip, knee, and ankle injuries; head wound; no burns.
Glenn Moore – local baseball player, employee of Reed-Harlin mercantile; crushed left arm; burns on hands and face.
E.D. White – seventeen, from Doniphan, Mo, employee of Laird Plumbing Company; burns on hand and face.
David S. White – from Doniphan, Mo. Brother of E.D. white, they ran a bus line between West Plains and Poplar Bluff.
Fred Archer – from Mtn. Grove, Mo; burns on right hand, arm, and foot; crushed ankle.
Charles Unger – from Cabool, Mo; crushed left leg; burns on right foot, hand, and face.
Charles Stockdall – high school senior from Mtn. Grove, Mo; burns on hands, face, and feet; both ankles sprained.
Ralph Langston, Jr. – local high school athlete and grandson of T.J. Langston of the Langston-Pease Mercantile Co; severe burns on hands and face; only victim treated at Cottage Hospital.
Ernestine Cunningham – from Willow Springs, Mo; severe burns, rescued from fire by Glen Moore.
Lewis Acuff – employee of Hull Grocery and Market; severe burns on face, hands, and arm; left ankle broken and dislocated.
Guy Wilson – high school athlete and son of Joe Wilson, West Plains; suffered cuts, bruises and burns.
John Riley – son of Con Riley, West Plains; burns on face and hands.
Elton White – employee of Laird Plumbing Co.
Roy Crain – employee of Bohrer Drug Store; bruises on face, hand, and legs; severe cuts over entire body.

Deceased after fire:

Elbert White – nineteen, a singer, at the Presbyterian Church in Doniphan, member of the National Guard, died one week after explosion, son of Mrs. E.N. White of Doniphan.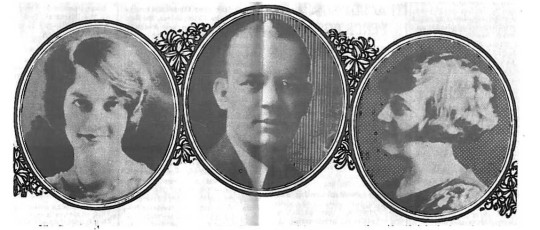 Bond Dance Hall Explosion Continues To Mystify Residents
There are many interesting and historic building in West Plains, Missouri. Each of these buildings has its own unique history and story to tell. The Bond Dance Hall is one of these building.

The Bond Dance hall was actually a community hall located on the second floor of the Bond building on East Main Street. Those who lived there when the Dance hall was still in use know that Wiser's Garage was on the first floor of the building.

There was a dance in the building almost every Friday night for the citizens of West Plains and surrounding areas to enjoy. The night of Friday, April 13, 1928 started out as just all of the other dances did. The band was playing and everyone was having a very enjoyable evening. Around eleven o'clock the band was going to take a break, but an unknown individual requested the song "At Sundown." Some of the dance patrons had already gone outside since there was no air conditioning in the building and they needed to cool down. At approximately 11:04 p.m. there was a great explosion. Flames shot over one hundred fifty feet in the air. After the building exploded it collapsed and then burned. The explosion made national headlines all over the country.

Approximately thirty-seven people were killed that night and twenty others were injured. Of the nineteen people who escaped the explosion only three were women. This was because the men were stronger and able to climb out of the wreckage, but meant they left their dates trapped in the rubble. When the many bodies were found most were unrecognizable. Five coffins were used for all of the body parts recovered from the wreckage. There is one common monument to mark all of the lives lost in the explosion and it may be found today in the Oak Lawn Cemetery.

Besides the Bond Dance Hall, three other buildings were also destroyed. The Riley building directly west of the dance hall and the Adams building directly east were burned during the fire. The explosion also caused the courthouse, which was at that time only forty-five years old, to be condemned. The offices located in the courthouse were forced to move into other buildings. The building was finally removed in 1935. In addition, all of the windows around the square were shattered.

The great explosion was heard from miles away, Chester Arthur, a Mountain View resident, heard the explosion from twenty-six miles away. C.A.Wright, the editor of the Oregon County Times, was in Koshkonong when he heard the explosion eighteen miles east and thought it was a bomb. J.E Threlkeld lived thirteen miles away in Brandsville and thought the explosion was an earthquake.

Very few lives were saved on the night of April 13, 1928. Some of the few rescued owed their lives to a local West Plains High School football player, Lester Blackiston. Mrs. Garrett McBride was one of the many trapped in the wreckage of the dance hall. Her husband was also trapped under the debris. Blackiston was able to free Mr. and Mrs. McBride but both were extremely injured. Mrs. McBride suffered a broken back and severe burns and Mr. McBride had many internal injuries.

After the explosion occurred there were many theories as to what really happened that night. To this day no one knows for sure how the explosion actually occurred. Experts specializing in nitroglycerin and dynamite were called in to look at the wreckage. It was their opinion that the explosion had been caused by gasoline. One source reported that a mechanic who worked at the Wiser Garage asked Mr. Wiser if he could leave his vehicle inside the building for the night, which Mr. Wiser had agreed to. Some thought that Mr. Wiser had been murdered and a fire had been set to cover up the murder. The truck was thought to contain boxes of dynamite, which had caused the explosion. This is, of course, all relative speculation and there is no way to verify this theory. Others thought that open containers of gasoline had been kept in the garage to soak engine parts and that when the fumes had built up enough someone had lit a cigarette, causing the explosion. This theory is the closest to what the experts had concluded about the origin of the explosion. Many people believed that Mr. Wiser had been depressed and had set the fire in a suicide attempt. His wife defended her husband and stated that he was very happy and had no history of depression.

The prosecuting attorney at the time, Dick Green, was said to have told some that the matter was never fully looked into. This was not because the city did not want to find the culprit but simply because they were afraid of what might happen if a name was found linked to this tragic event. The thinking behind this was if the townspeople became aware that this person was sought for questioning they might take matters into their own hands. The authorities were afraid that if this occurred another innocent person could be killed and that the truth would never come out.

The Bond Dance Hall explosion changed many things in West Plains, Missouri. With the extensive media coverage gained by the explosion, the small town of West Plains was known to thousands of people throughout the country. A song was even written about West Plains and the explosion. It was called 'The West Plains Explosion' and was recorded by Vernon Dalhart.

Many of the buildings that were located near the Bond Dance Hall have changed owners many times throughout the years. Others have remained in the same family for generations. Some have changed businesses and other have been burned and rebuilt. Regardless of the building or the stores that have been located inside of it, West Plains, Missouri is a very interesting town and many of its buildings are very unique. The citizens of West Plains have done a wonderful job restoring many of these buildings to their original beauty and grandeur. Though the dance hall explosion is a grim memory, it remains a chapter of history not to be forgotten.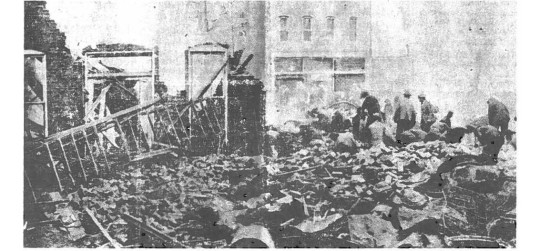 The band was performing "At Sundown" at the time of the explosion. Here is a rendition from the same time frame by the Savoy Havana Band from 1927.
In 1958 Mrs. Sam Iva Hanslett recorded a song about the explosion.
In more modern times a band made up of local musicians by the name of Ha Ha Tonka recorded the song "1928" in commemoration of the explosion.
Did you know?
The cause of the Dance Hall Explosion on Friday the 13th, is still unknown to this day?
There were 37 deceased and 22 or more injured from this explosion?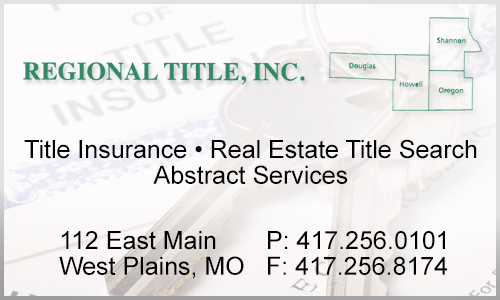 ---